The Registration Act, 1908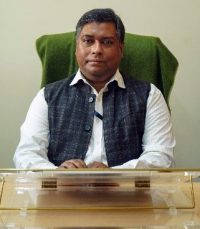 Dr. Debasis Poddar
Dr. Debasis Poddar is Professor of Law at National Law University and Judicial Academy, Assam
Dr. Poddar worked in premier institutions including two National Law Universities before joining National Law University Assam. Besides Ph.D., M.Phil. in Law and LL.M., he was awarded M.A. in three social studies subjects, e.g., Political Science, Literature and Education. He has eighty-odd pieces of publication to his credit including those published in several flagship journals of National Law Universities. He was awarded Fellowship by the International Labour Organization (ILO) for his visit to International Training Centre in the Italian Republic. He is invited by leading academic institutions of repute to offer deliberation on myriad occasions. Immediately before joining here, he held the position of Dean at Xavier Law School in St. Xavier's University Kolkata since its inception.
Dr. Poddar is also 
His areas of interest include yet are not limited to International Law, Jurisprudence, Constitutional Law, etc.
Important provisions relating to The Registration Act, 1908 useful for various legal exams.
This free Guest Lecture is for anyone who is interested in learning about the Registration Act, 1908.
This is a Free Webinar. Please reserve your spot by filling up the form below. The link to access the masterclass will be sent to you on email and SMS.