How to Prepare for Judiciary Exams?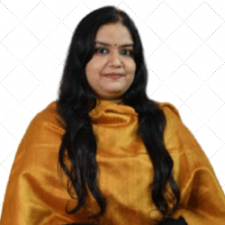 By Sonia Pandey Mam

Project Head, Judiciary Masterclass
14 July 2021 – 8 PM Onwards
Do you aspire to become a Judge in India? Judiciary Services Exams are one of the toughest exams for law graduates in India. To crack these exams you will not only need a thorough understanding of the subjects but a smart approach towards your preparation. Join us for this 1-hour session where you will learn to prepare smart strategies for your Judiciary Exam preparation.

Agenda:
1. Understanding the Importance Judiciary Exams
2. How to start your Judiciary Exam Preparation?
3. How to Smartly Optimize your Judiciary Exam Preparation?
Sonia Pandey
Sonia is currently the Project Head for Judiciary Masterclass at RostrumLegal. She has helped several judiciary aspirants achieve their dream in the last 5+ years. Sonia is also UGC NET qualified and a visiting faculty at the Campus Law Center,  University of Delhi.