How to Prepare for UGC-NTA NET (LAW)?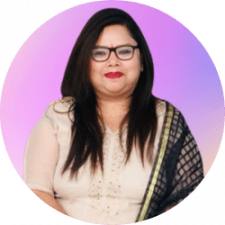 By Smriti Roy Mam

(Assistant Professor)
08 August 2021 – 11 AM Onwards
The eligibility of India Nationals for determining the eligibility for Teaching Positions along with Junior Research Fellowship (JRF) in Indian Universities and Colleges is determined by the University Grants Commission, The National Eligibility Test (UGC Net). The UGC Net Examination is conducted by the National Testing Agency (NTA) twice in a year.
The award of JRF or the eligibility to be an Assistant Professor depends on the aggregate performance of Paper I which assess the teaching / research aptitude and primarily test the reasoning ability, reading comprehension, divergent thinking and general awareness. The Paper II is based on the subject selected by the candidate and LAW is a major subject that is selected by the law students as Paper II.
This webinar on UGC Net will help you in tracking your pathway for your dream to be an academician. This webinar will help in phasing out the important aspects that you have to keep in mind while appearing for the examination. The webinar is important for all who are already doing their Masters and who are willing to pursue their career in research or as an academician.
Smriti Roy
Ms. Smriti Roy holds a Masters in Law from Hidayatullah National Law University. She is NET qualified and has worked as Asst. Prof. of Law at Rama University. She has more than 2 years experience of teaching LLB, LLM students and also CLAT and Judiciary Aspirants.
The registration is free. Participants are required to pre-register to reserve their seats.
Webinar starts in…