How to Study Constitutional Law for CLAT LLM?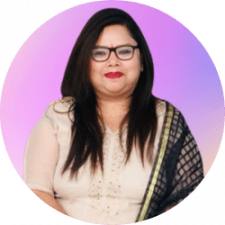 By Smriti Roy Mam

13 February 2021 – 3 PM Onwards
Are you planning to study Master of Laws from one of the top National Law Schools in India? Join us for this free webinar with Ms. Smriti Roy on Saturday 13 Feb 2021 at 3 PM. In this webinar we will discuss important tips and strategies to study Constitutional Law for CLAT LLM. This session will be extremely useful for young lawyers and law students looking to appear for PGCLAT in the near future.
Smriti Roy
Ms. Smriti Roy holds a Masters in Law from Hidayatullah National Law University. She is NET qualified and has worked as Asst. Prof. of Law at Rama University. She has more than 2 years experience of teaching LLB, LLM students and also CLAT and Judiciary Aspirants.
This is a free webinar. Prior registration is mandatory to reserve a seat for the live session.
You will receive the link to access the webinar by Email and SMS one hour before the webinar starts.