How to avail the Scholarship Awarded after NEST 2021?
Last date to avail the scholarship is 31-July-2021.
Please follow these steps:
Step 1. Visit: www.rostrumlegal.com/judiciary  and click on Enroll Now Button.
---
Step 2: Select the payment option: Pay in Full / Pay in Installments and click on Proceed to Register.
---
Step 3: Login SignUp to your account using your Email, Phone Number and OTP:
---
Step 4: Based on your login credentials and the scholarship awarded to you a discount will be automatically applied into your registration form.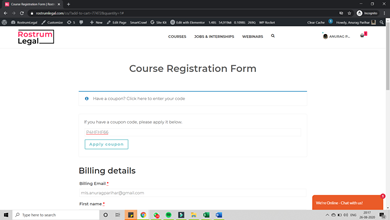 ---
Step 5: Complete Registration after filling up the form.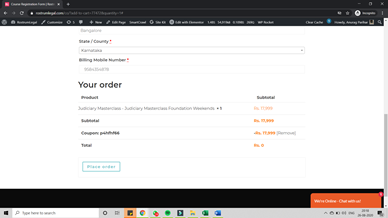 ---
Please contact the chat support on our website or WhatsApp on 9844035831 if you need assistance.
Happy Learning!