Join the demo class for CLAT PG 2024 Target Course
Saturday, 09-December-2023, 5 PM Onwards
Doctrine of Frustration: Insights from Recent Case Laws: The Doctrine of Frustration is an important concept in contract law, and understanding it is crucial for anyone studying or practicing law. The Doctrine of Frustration comes into play when an unforeseeable event occurs that makes it impossible to fulfill the terms of a contract. In such cases, the contract is said to be frustrated, and the parties may be released from their obligations. Recent case laws have shed light on the application of the Doctrine of Frustration in various scenarios. By providing a comprehensive overview of contract law and the Doctrine of Frustration, the demo class would be a valuable resource for students preparing for the CLAT PG 2024 exam.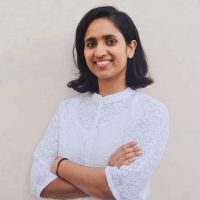 Mansi Khasana Mam is a highly qualified and experienced educator with expertise in the field of CLAT PG coaching. She completed her graduation in History Honours from Miranda House, University of Delhi, and subsequently pursued a degree in law from the Campus Law Centre, Faculty of Law, University of Delhi. Mansi Mam has over three years of experience in teaching CLAT PG courses, and her teaching methodology is based on a student-centric approach that emphasizes conceptual clarity and critical thinking.
She is adept at breaking down complex legal concepts into simple, easy-to-understand language and has a talent for inspiring and motivating students to achieve their full potential. Mansi Mam is committed to staying up-to-date with the latest trends and developments in the field which is a must in a dynamic exam like CLAT PG.
1. Understand the Doctrine of Frustration, its key principles, and how it applies in contract law.
2. Gain knowledge of recent case laws that have helped to shape the Doctrine of Frustration.
3. Enhance your knowledge of contract law and related topics.
Don't miss the chance to learn and get your questions answered in a live session. 
Frequently Asked Questions
To register for this demo class you have to provide the required details in the registration. Upon submission you will receive the link to attend the live masterclass by Email and SMS.
This demo class will be useful for CLAT PG aspirants.
The demo class is open to all CLAT PG aspirants, and it is free of cost. No registration fee is required to attend the session.