Decoding CRPC for CLAT PG!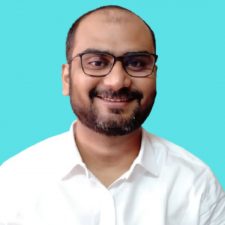 With Shailendra Tiwari Sir

28 November 2021 – 7 PM to 8 PM
Common Law Admission Test has proved to be 'Surprising Exam' for the majority of aspirants in the last few years. The reason behind this is that there is no specified breakdown on number of questions to be asked from each subject. In CLAT PG 2021, the number of questions from Criminal Law especially CrPC, were higher than in previous versions of the exams.
In this webinar, we will discuss the important topics on CrPC which can be asked in CLAT PG 2022.
You will also learn some important tips and tricks to study CrPC for CLAT PG 2022.
Agenda:
1. Overview of Criminal Law in CLAT PG.
2. Decoding the Past Year Papers
3. How to Study CrPC for CLAT PG?
4. Question & Answers
Shailendra Tiwari
Shailendra Sir is UGC NTA NET qualified and holds a Masters in Law from Hidayatullah National Law University, Raipur. He completed is undergrad degree in law from Dr. Ram Manohar Lohiya National Law University, Lucknow.  He is mentoring Judiciary and CLAT PG aspirants for more than 5 years.