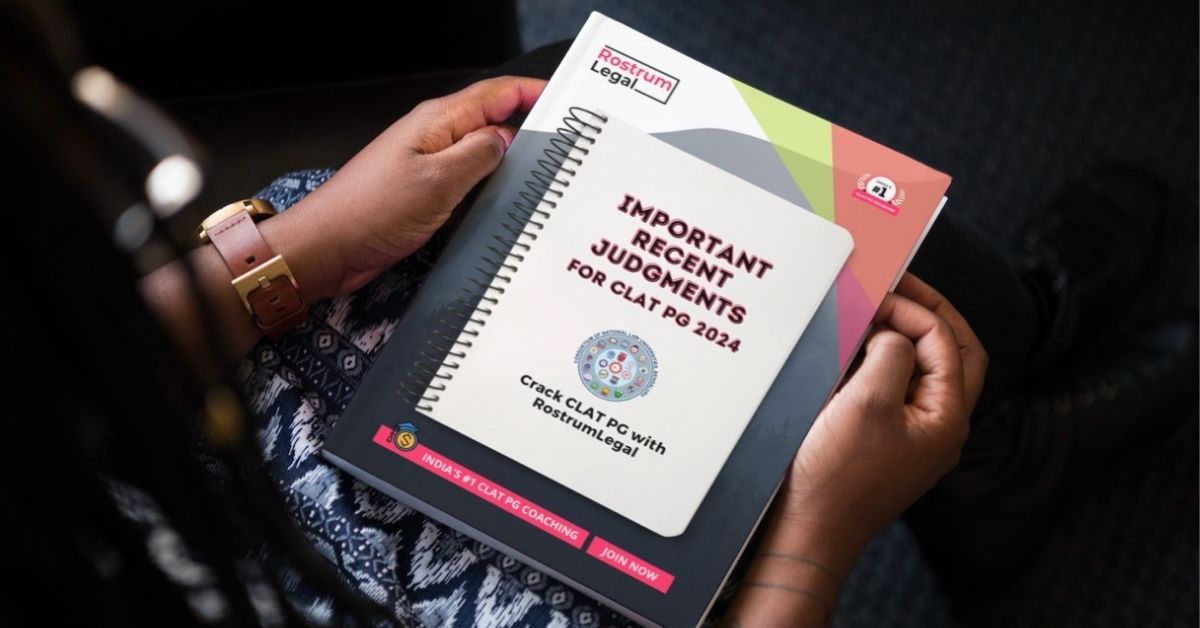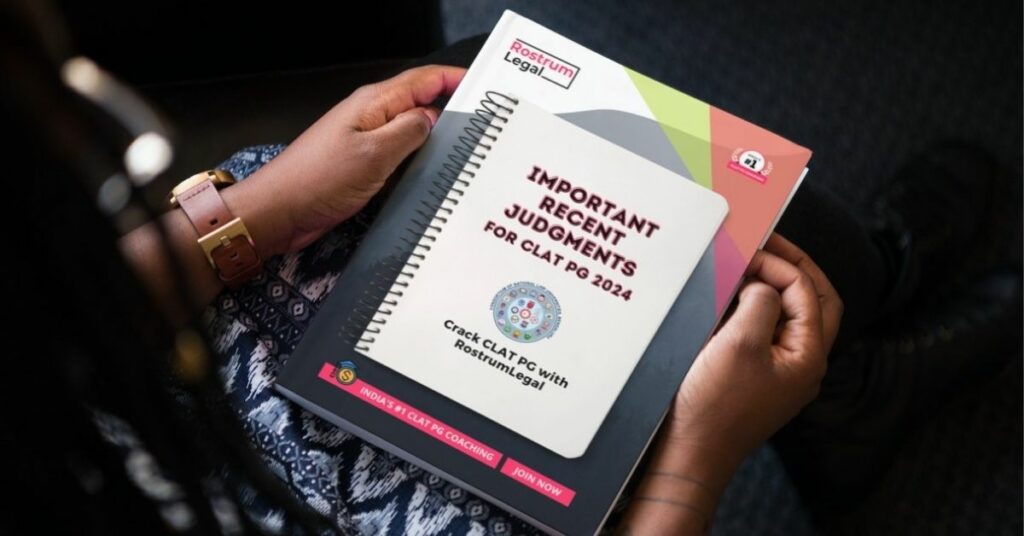 Introduction
The journey to becoming a legal expert begins with a firm foundation in the fundamentals of law. For CLAT PG aspirants, understanding landmark legal judgments is crucial. These judgments not only showcase the evolution of legal principles but also provide valuable insights for the examination. In this article, we will delve into the world of "Important Judgments for CLAT PG" and equip you with the knowledge you need to stand out in this competitive field.
The Significance of Legal Judgments
Why Are Important Judgments Vital for CLAT PG Aspirants?
Before we delve into the list of crucial judgments, let's understand why these landmark cases are essential for CLAT PG aspirants:
Foundation of Legal Understanding: Important judgments lay the foundation for legal principles. They help you grasp the core concepts of law, which is invaluable for answering questions in the CLAT PG exam.
Analytical Skills Development: Studying these cases sharpens your analytical skills. You learn to dissect complex legal issues, understand the reasoning behind judgments, and form your legal arguments effectively.
Relevance in Exam: Many questions in the CLAT PG exam are based on real legal scenarios and landmark judgments. By knowing these cases, you'll be better prepared to tackle such questions. Click here to practice mocks based on the latest CLAT PG Exam patterns and Important Judgments for CLAT PG.
Comprehensive Knowledge: A strong understanding of legal judgments ensures that you have a comprehensive grasp of the subject, beyond what textbooks offer.
Now that you understand why these judgments are crucial let's dive into the list of 50 significant judgments.
List of 50 Important Judgments for CLAT PG
Vivek Narayan Sharma v. Union of India
Kaushal Kishore v. State of Uttar Pradesh and Others
C. Cinema v. The State of Jammu and Kashmir
M/s Indian Medicines Pharmaceuticals Corporation Ltd. v. Kerala Ayurvedic Co-operative Society Ltd. & Others
State of Rajasthan v. Komal Lodhas
Sunita Kumari v. State of Uttar Pradesh and Others
BV Seshiah v. State of Telangana and Another
M/S Godrej Sara Lee Limited v. The Excise and Taxation Officer-cum-Assessing Authority and Others
Vibhuti Shankar Pandey v. State of Madhya Pradesh and Others
M/S Gas Authority of India Limited v. M/S Indian Petrochemicals Corporation Limited and Others
C Yamini and Others v. High Court of Andhra Pradesh at Amaravathi and Anr
State of Chhattisgarh v. Aman Kumar Singh
Nand Lal v. State of Chhattisgarh
Rajendra Kumar Shrivas v. State of Madhya Pradesh and Others
Arnab Roy v. Consortium of NLUs and Anr
Mah Adiwasi Thakur Jamat Swarakshan Samiti v. State of Maharashtra and Others
State Bank of India and Others v. Rajesh Agarwal and Others
Central Bureau of Investigation v. Vikas Mishra
The Director (Admn. and HR) KPTCL and Others v. CP Mundinamani and Others
State of Maharashtra v. Renuka and Others
M/s. South Indian Bank Ltd. v. Naveen Mathew Philip
NN Global Mercantile Pvt Ltd v. Indo Unique Flame Ltd & Others
Shilpa Sailesh v. Varun Sreenivasan
Indian Oil Corporation Ltd. And Others. v. M/S. Sathyanarayana Service Station & Another
KB Tea Product Pvt Ltd & Another v. Commercial Tax Officer, Siliguri and Others
Dil Afza v. Hamdard Foundation
Animal Welfare Board of India and Others v. Union of India and Others
Bar Council of India v. Rabi Sahu and Another
Aish Mohammed v. State of Haryana and Others
Coal India Limited and Another v. Competition Commission of India and Another
Station Superintendent and Another v. Surender Bhola
Ghanshyam v. Yogendra Rathi
Krishna Kumar Raghuvanshi v. High Court of Madhya Pradesh at Jabalpur through Registrar General
Ramesh Chand v. Management of Delhi Transport Corporation
P Yuvaprakash v. State Rep by Inspector of Police
State of Gujarat v. Choodamani Parmeshwaran Iyer and Another
Bhim Rao Baswanth Rao Patil v. K Madan Mohan Rao and Others
Bharatiya Kamgar Karmachari Mahasangh v. M/s. Jet Airways Ltd
State of Karnataka Lokayukta Police v. S. Subbegowda
Senthil Balaji v. The State Represented by Deputy Director and Others
Salib v. State of U.P. & Others
Kamal v. State (NCT of Delhi)
Dev Gupta v. PEC University of Technology and Others
Shiramabai v. The Captain, Record Officer for O.I.C. Records
Ameena Begum v. State of Telangana and Others
Harilal v. State of Chhattisgarh
NHPC Ltd. v. State of Himachal Pradesh Secretary & Others
Purushottam Bagh Sahkari Awas Samiti Ltd. v. Sri Shobhan Pal Singh and Another etc
CBI v. RR Kishore
Meena Pradhan and Others v. Kamla Pradhan and Others
Conclusion
As you embark on your journey to crack the CLAT PG, remember that the law is not just a subject; it's a vast field with a rich history of legal precedents. To excel in this competitive exam, you must equip yourself with a strong foundation in legal knowledge. The list of "Important Judgments for CLAT PG" serves as a roadmap to enhancing your understanding of the law, honing your analytical skills, and ultimately achieving success in your CLAT PG endeavors.
Stay committed to your studies, explore these landmark judgments, and connect the dots between theory and real-world legal applications. By doing so, you'll be well-prepared to tackle the challenges that the CLAT PG exam throws at you. Your journey towards becoming a legal expert begins here, with these important judgments as your guide. Good luck, CLAT PG aspirant, and may you conquer the world of law with your knowledge and determination.


Download Now:
Submit your details for the Free E-book download link on CLAT PG Important Judgments.